Roger Bechtel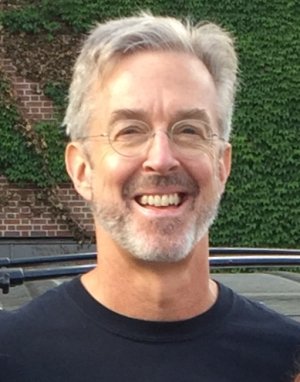 Roger Bechtel received the diagnosis of ALS on May 14, 2020 and departed this shore on May 10, 2021 with courage and dignity after a brief but intense battle. He was surrounded by love. Possessed with a brilliant mind and driven by lifelong curiosity, Roger traversed a distinguished and adventurous career path in arts, letters, and the law. He was a voracious reader and competitive runner. ALS cut short his running and career as a public defender, but did not diminish his spirit, resourcefulness, or intellectual engagement.
Despite the devastating ALS diagnosis Roger faced his final challenge with the same grit and resourcefulness that marked the chosen challenges of his life, and he remained engaged, in the moment, and intellectually active until the end. In the final months of his life he wrote several chapters of his autobiographical manuscript, read numerous books on spiritual teachings, and expanded upon a lifelong curiosity of Buddhist writings and philosophy.
Roger cherished words, language and literature, but words alone cannot convey the impact on others of a life so well lived. He was a fiercely loyal friend, a deeply dedicated husband, a loving and devoted father. He was endlessly curious, eternally amazed, fastidiously organized, tireless, funny and fun. He was a seeker and defender of truth, and an outraged unveiler of injustice. He was possessed of a diamond wit. He was tenacious, brilliant, determined, occasionally irascible. He was a true friend. His warm and resonant Shakespearean voice left a palpable aural imprint that ever rings on in the ears of all who knew and loved him. The distorted and displaced atoms from Roger's enormous presence, gigantic smile, mellifluous voice, piercing intellect and generous spirit will not soon regain their shape.
He is survived by the love of his life, Christin Lindberg, two children, his sister, and many friends and relatives.