Jeffrey Smith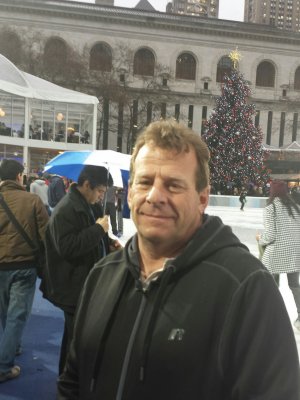 Jeff Smith was a husband, son, father, brother, uncle, friend and a fantastic high school teacher.  He passed away on February 16th, 2017 after a short 14-month battle with ALS.  Jeff continued to teach as long as he could, but ALS robbed him of his ability to speak before his diagnosis and he retired.  
More than anything, Jeff fought for the students at Rancho HS to get an education beyond HS.  He passionately preached for them to graduate and get out of Las Vegas and see the rest of the world.  This included going to college and continuing to grow and learn.  This fund is the beginning of an endowment for Rancho HS to award a scholarship each year to a deserving student for use towards their college education.  We will have his memorial service on Wednesday February 22nd, 2017 at Temple Sinai in Las Vegas, Nevada.  We will celebrate the way Jeff would have wanted with food, laughter, music and most importantly stories because he loved to tell stories and teach.  
We hope that in lieu of flowers you will donate whatever amount you see fit to this fund.  Jeff would have wanted to continue to help students in life and this is a way he can continue to do so in death.  Thank you.
Jeffrey Smith Memorial Scholarship